Last New Ulm Polka Days Parade

Please be patient while the images are downloading. Thanks!

These are photographs of the final parade during the last polka days held in New Ulm, Minnesota, in 1970. The photos were donated by Doug Young of River Falls, Wisconsin, and Gary "Bud" Schroeder of Fairfax, Minnesota. Doug happens to be the tuba player for Harold Loefelmacher on The Six Fat Dutchmen float!
New Ulm was once known as the "Polka Capitol Of The Nation." During the 1950's over fifty polka bands were actively being booked from the New Ulm area. Many of these bands toured nationally and recorded for major record labels. Only three polka bands from the parade are missing from this set of photos are The Schell's Hobos, The Roamers, and Fezz Fritsche and The Goosetown Band.

Donnie Klossner and The Red Birds.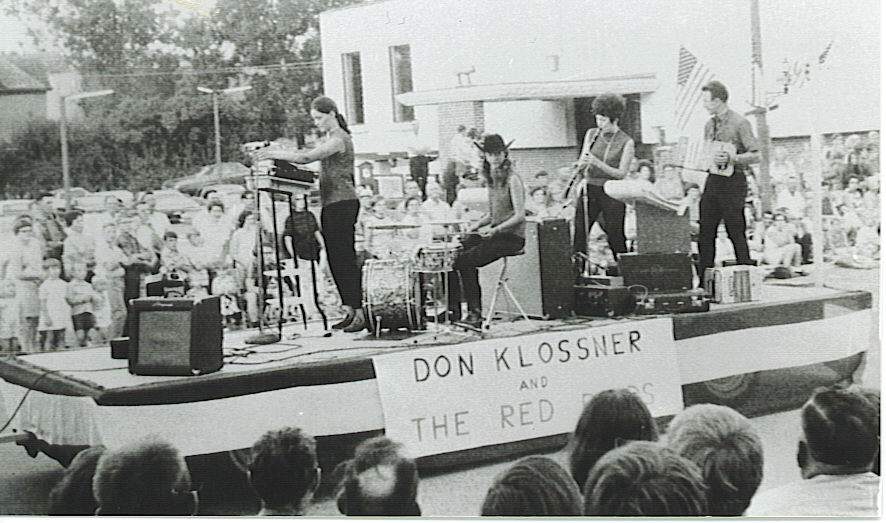 Erwin Suess and The Hoolerie Dutchmen.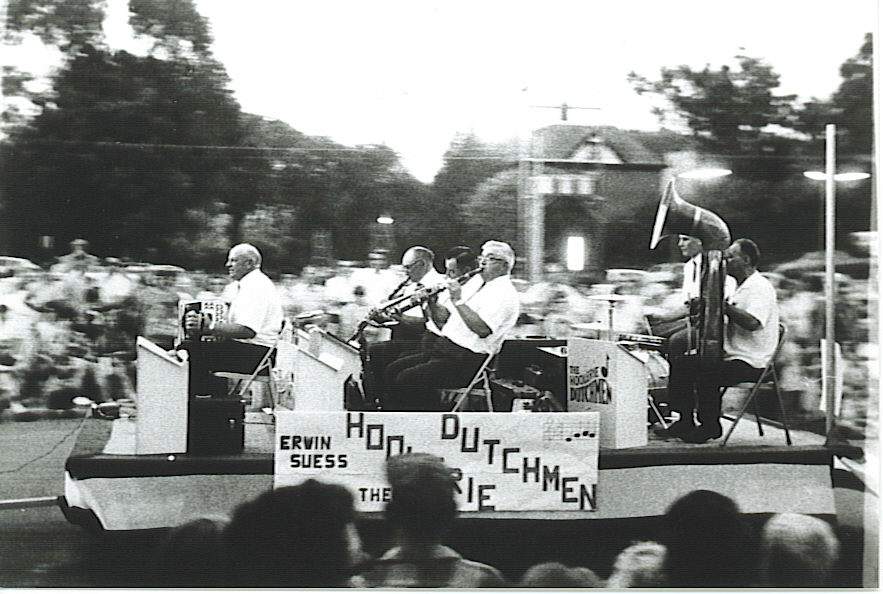 Standing next to the Statue of Liberty is the world famous concertina builder, Christy Hengel.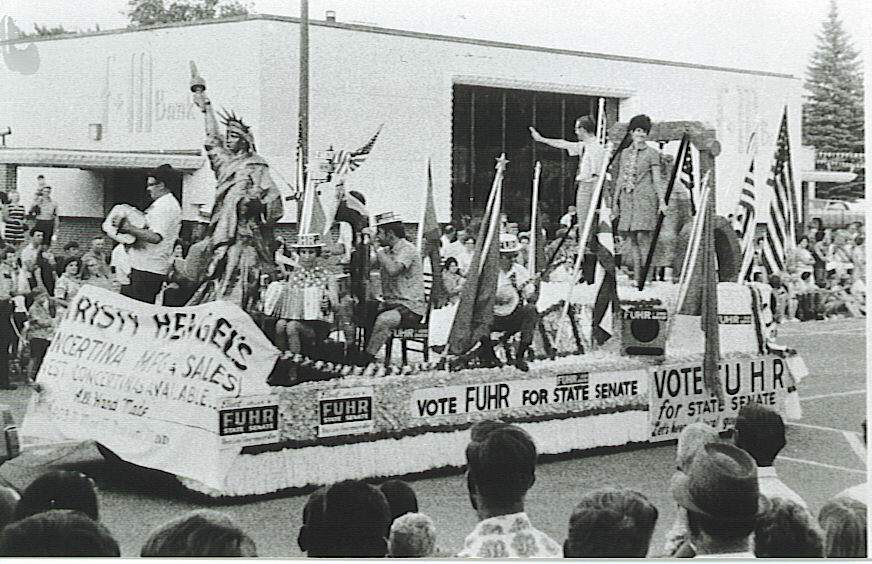 The "King Of The Hoolerie" Elmer Scheid.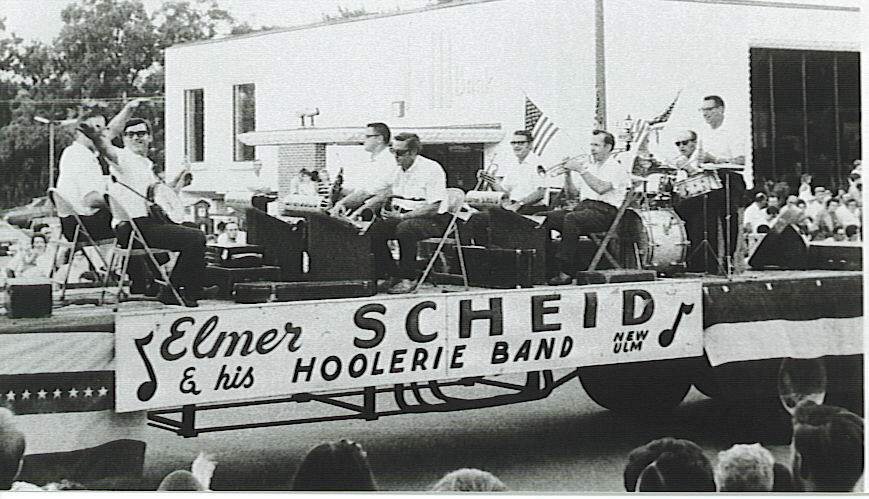 Harold Loefelmacher and The Six Fat Dutchmen.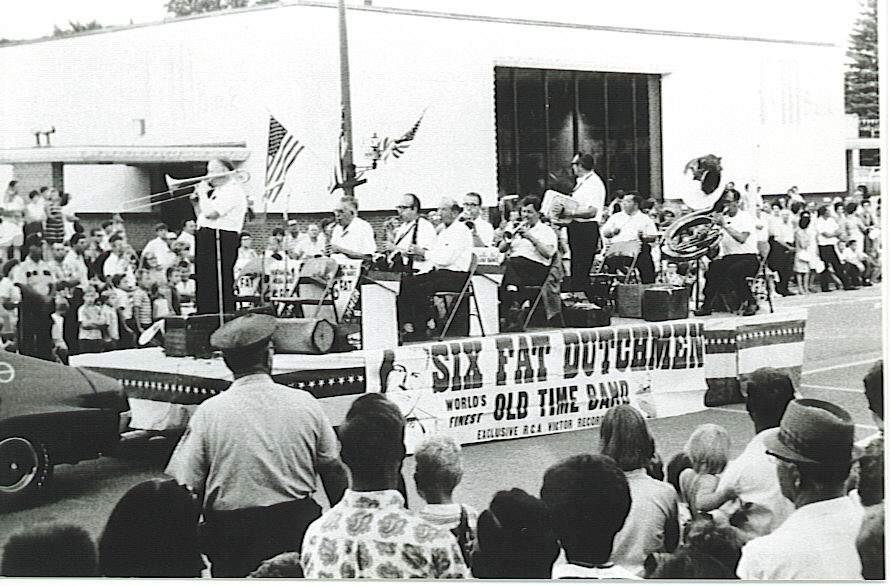 Don Morris and The Jolly German Band.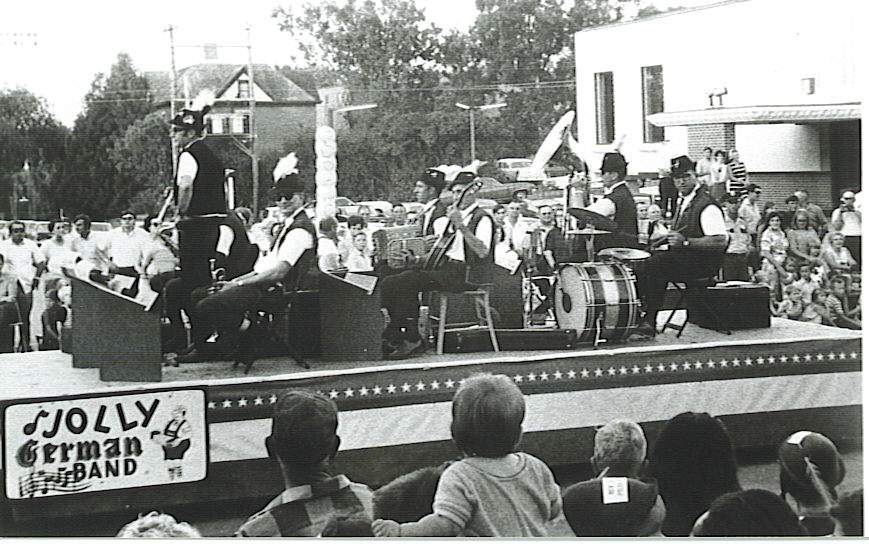 Johnny Helget with Cliff Hermel on the drums.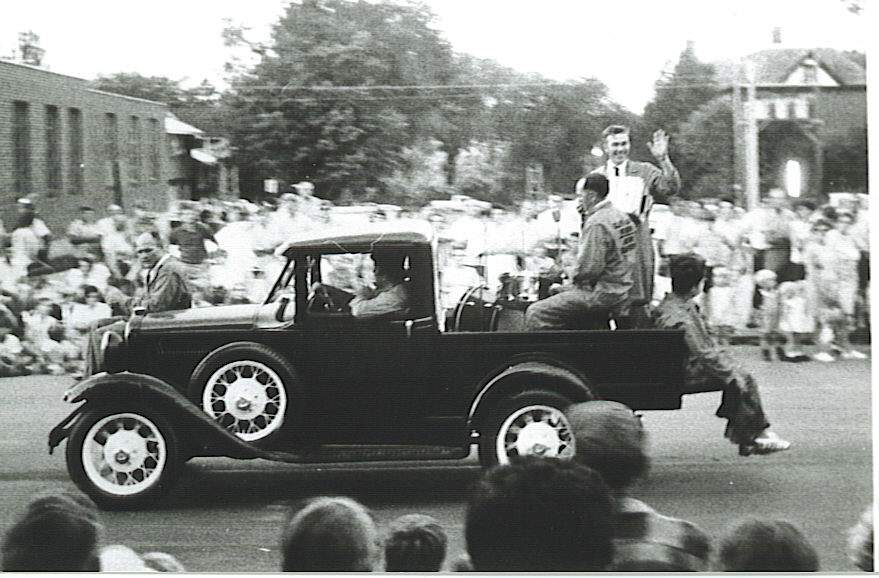 A very young and thin Peter & Paul and the Wendinger Band.

The Katzenjammers featuring Der Cammack on tuba, Johnny Gag on concertina, and Clete Fredreck on drums.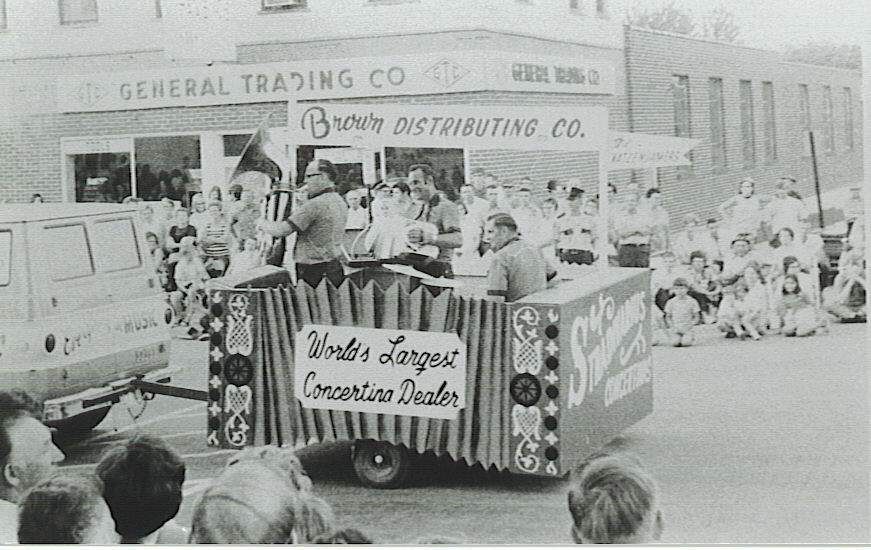 The only Polish style polka band in the parade was The Jolly Jokers.